Holiday Home Fam. Lenz, Hohwacht/Ostsee
General Information
Address: Fasanenweg 10, 24321 Hohwacht
Our holiday home is situated in Hohwacht at the Baltic Sea. Hohwacht is a acknowledged spa.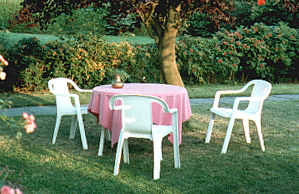 It is to be found within e few minutes walking distance to the beach and close to a little forest. We offer you three bedrooms and a spacious living room, on a floor space of 96 square meters (1030 sq. ft.). The living room has a terrace with direct access to the 800 square meters (8600 sq. ft.) of garden / lawn.
Families with children are welcome to our house. We provide for a children's bed.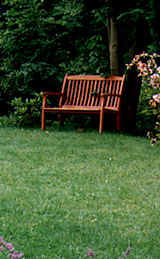 In our house you will find everything, which is necessary for self-supply - the kitchen is fully equipped, incl. oven. Of course also a washing machine is available.
Also a hi-fi set and satellite TV are available.
All necessary equipment for barbecue are on hand in the house.

Sanitary facilities are a bath with shower and an additional toilette.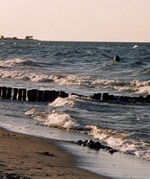 A central heating and insulation windows provide for your comfort, if you want to visit in autumn or winter, when the Baltic Sea presents itself from its briskly side.
For our guests it is possible to use our parking space, which is located very near to the house.
On inquiry it is possible to bring pets.
What do you want to know now?
If you want do know about our conditions, please follow this link.
If you are interested and want to get in contact, please follow this link. There you can also find a small map to see, where the house is located.
e-mail: Sepp.Mati.Lenz@t-online.de
Impressum/Datenschutzerklärung